9 лет со дня трагической гибели солистки дуэта LA BOUCHE Мелани Торнтон (Melanie Thornton 13.05.1967-24.11.2001)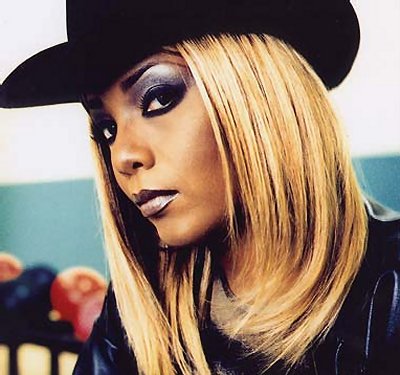 Personal life and career

Thornton was born in Charleston, South Carolina and began studying voice from the age of six, as well as learning to play the piano and the clarinet. Growing up her mother would listen to Aretha Franklin, Roberta Flack. Thornton would mimic the female vocalists she saw on television or heard on radio. Later on, she financed her college studies with appearances in talent shows and smaller band concerts. She frequented a club called The Peacock Lounge, getting up and doing jam sessions when the live band invited people up to sing. She had long dreamed of a career in music and in February 1992, Thornton went to Germany. Her sister lived there with her U.S. Army husband and Thornton had dual citizenship in Germany and the United States. His uncle, Bob Chisolm, a singer and piano player, encouraged her to give the German nightclub circuit a try. She had been singing in a Macon, Ga., band, Danger Zone, pulling down $50 on a good night. However, Bob Chisolm told her that on a bad night in Germany she would make $150.
Thornton tried it and soon found work in studios recording demos. It was her recording of the song "Sweet Dreams" that caught the attention of producer Frank Farian, the mastermind of the infamous 1980s duo Milli Vanilli. Farian took her under his wing, teaming her with rapper Lane McCray in the duo La Bouche, which is French for "The Mouth". La Bouche went on to become one of the biggest Eurodance groups of the 90s, with a string of hits, worldwide.
She left La Bouche in February 2000 to be replaced by Natascha Wright while Lane remained a part of the project. She signed a record deal with Sony/Epic Records. Her first solo single was released in November 2000, titled "Love How You Love Me", a ballad (the CD-maxi includes a few dance remixes). Thornton presented her new single on November 29, 2000 on the RTL Spendenmarathon, and on December 1 at the Dome in Berlin. The follow-up single was entitled "Heartbeat".
On May 7, 2001, Thornton released her first (and only) solo album entitled Ready To Fly under the label X-Cell (distributed by Sony/Epic Records). She continued to do club appearances in the United States under the billing "Melanie Thornton, formerly of La Bouche".

Death and aftermath

On the night of November 24, 2001, Thornton died in a plane crash of the Crossair Flight 3597 near Bassersdorf near Zürich in Switzerland. Thornton had given her final performance in Leipzig and afterwards taken the ill-fated plane from Berlin to Zurich for radio and TV appearances (among others, the broadcast "Die Bar" on TV3, which was cancelled) to promote her new single "Wonderful Dream (Holidays Are Coming)" and her album Ready To Fly (New Edition). "Wonderful Dream" was a Christmas ballad recorded for a German Coca-Cola TV commercial.
Although Thornton's death occurred practically on the eve of that year's Christmas season, Coca-Cola decided to stick with the commercial as planned. It has also been used in Christmas Coca-Cola TV commercials in Germany, Ireland, the United Kingdom, Austria, Belgium, the Netherlands, Norway, Denmark, and Sweden. The original commercial has been aired in Germany every year since 2001 around Christmas time, and the song has been in the German single charts every year since.
On November 25, 2002 the single "In Your Life" was released to commemorate the first anniversary of her death. Included is an "in memory" dedication from Lane McCray and SonyBmg/X-Cell Records.
Thornton is buried in Mount Pleasant Memorial Gardens, Mount Pleasant, South Carolina.
Two members of pop band Passion Fruit died on the same plane.
LINK
LA BOUCHE & Melanie Thornton (биография)
---
Права доступа к этому форуму:
Вы
не можете
отвечать на сообщения